THANKSGIVING FOOD DRIVE AT CAES

This year's annual Thanksgiving turkey food drive at Colebrook Academy and Elementary School looked a little different, but despite the changes it was still a success. Citizens, teachers and Student Council members were very generous with their donations this year, and the U.S. Border Patrol agents at the Beecher Falls station gave money toward the purchase of turkeys. Student Council advisor Jennifer Brault, seen her with her husband, Border Patrol Agent David Brault, said they collected enough to feed 20 families for Thanksgiving this year.
(Courtesy photo)
---
Schools Extend Remote Learning, CCNH Continues Testing of Staff and Patients
By Jake Mardin
Local schools have extended remote learning into 2021 and the Coos County Nursing Hospital in West Stewartstown continues to grapple with positive results among residents and employees as the COVID-19 pandemic continues in the North Country.
In response to the increased number of cases, Governor Chris Sununu implemented a statewide mask mandate, effective last Friday through January 15. All over the age of five must wear coverings over their faces when in public spaces, indoors or outdoors, where they are unable to maintain a six-foot distance from others.
As of Monday, the current active case count was six in Clarksville, 42 in Stewartstown, 21 in Colebrook, and one to four each in Pittsburg, Columbia and Stratford. Essex County reported 13 positive cases in the last 14 days.
On Thursday, SAU 7 superintendent Dr. Debra Taylor announced by letter that remote learning will continue through the month of December for Colebrook, Stewartstown and Pittsburg schools. "Our community transmission is on the rise, and therefore, it is unsafe to provide in-person instruction at this time," she wrote. "Our intent is for students to be in school when local infection rates allow for that to happen."
On Sunday, Canaan Schools announced that remote learning will continue through the holidays, until January. To assist with remote learning, the school is working to implement a number of options by November 30. One is an in-person emergency hub, which will allow the school to provide in-person care at the school with access to remote instruction during regular school areas to assist struggling students and working families who need the care. There will also be mobile hotspots where students with limited access or where multiple students share the same plan can have access to the Internet, and a hybrid CTE model where Career and Technical Education instructors can work with students individually or in small groups a couple of days per week.
At CCNH, administrator Laura Mills announced on Monday that a resident had passed away, bringing the total number of COVID-related deaths at the facility to five. Also on Monday, the National Guard tested 20 residents and 109 employees, and were waiting for the results to come back yesterday. "We currently have 27 residents who are active positives and continue to have some symptoms," Ms. Mills wrote. "The good news is, after a discussion with Erin Blanchard, RN, the nurse manager for the third floor, we have determined there are 13 residents who we can consider 'recovered.' We have had a total of 53 employees test positive, but 33 of those are now 'recovered' as well. It is such a relief to see them feeling better and returning to work! Staffing is a little thin on some days but is improving all the time."
The nursing home staff continues to receive food, coffee and PPE from various businesses and other donors, and Ms. Mills said for the most part the support has been overwhelming. She did say that one of her employees got a call from a resident's family member that she was concerned about. "These employees have put themselves on the line and have been nothing short of heroic with the effort they have put in," she said. "This virus has affected residents and employees alike. This outbreak was no one's fault and I am heartbroken to think that on top of what they are already dealing with, my employees may feel threatened. We are all upset and angry about this situation but we need to stay strong for each other and our residents."
On Monday, North Country superintendents, athletic directors and principals met virtually to discuss the upcoming winter sports season. "The objective was to keep everyone safe and continue to educate in person whenever possible, while recognizing the role that extracurricular activities play in developing and supporting well-rounded students," SAU 58 superintendent Ronna Cadarette wrote. "The outcome was productive and positive."
After researching guidelines for athletics in New England, the NHIAA and requests and expectations from transportation companies, and following a review of medical guidance from the area and DHHS, the group came up with an outline for JV and varsity teams to play. Skills and drills training can begin November 30, practices can start on December 14, and games will start January 11.
"Districts will keep those dates in mind as the possible first days to begin, but may push them out further depending on community conditions and data," Dr. Cadarette stated. "Superintendents work in conjunction with their local school boards to make the best decisions with all data."
The group outlined a number of rules for the upcoming season. All athletes, officials and coaches must wear masks at all times, and there will be no fans at any events. There will be no events held below the notch with the exception of Lin-Wood, and tournament locations and participation will be determined at a later date with consideration of current conditions. If schools go remote due to a spike of cases, there will be no games or practices. Transportation will be conducted under COVID guidelines, and there will be no transportation to a town that has more than 19 cases. Athletes will not use locker rooms, and scheduling will be done on an individual school basis and communicated by athletic directors through the region.
"Although we have a list of guidelines for the North Country, some schools may receive directives to be more strict and some more lenient, depending on their boards," Dr. Cadarette said.
(Issue of November 25, 2020)
---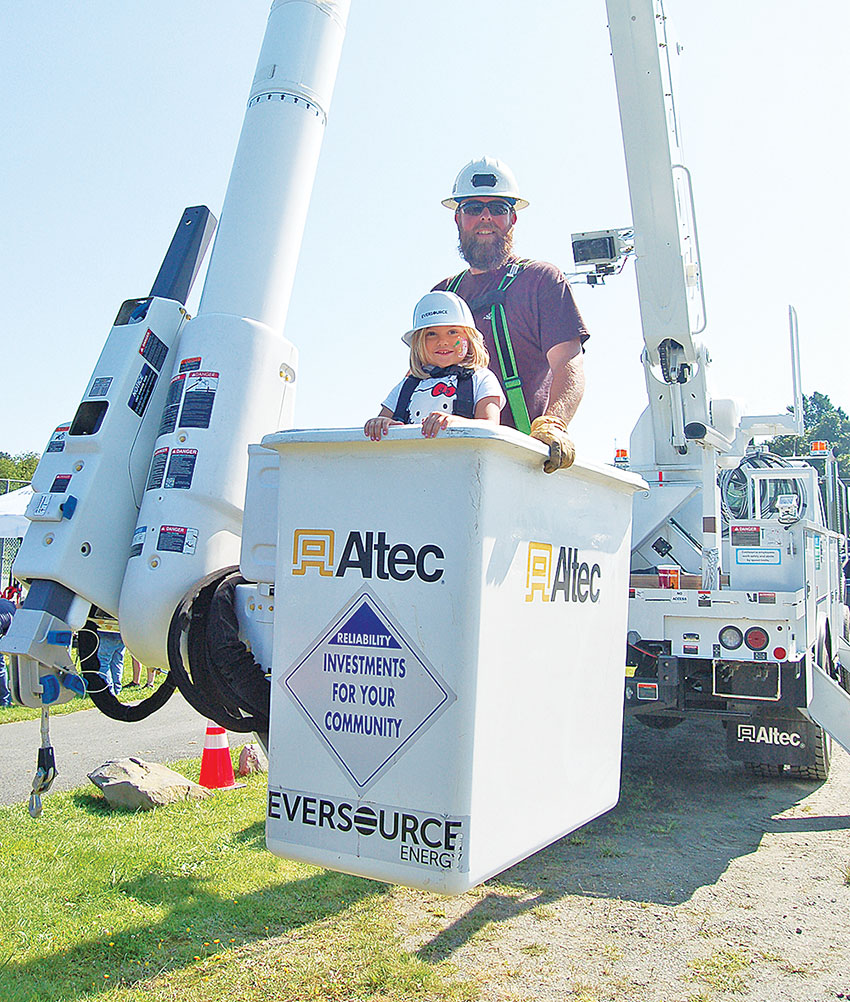 NO TILL DEMONSTRATION IN COLUMBIA

The Coos County Conservation District hosted a demonstration in Columbia last Wednesday of a 10-foot Great Plains No Till Drill 1006NT, pulled by Scott DeBlois so participants could see it in action. No-till farming practices keep the soil structure intact--enabling it to absorb more water and handle heavy rain --decreases erosion and supports the trillions of microbes in the soil. (Jake Mardin photo)
---
LCHIP Grants to Fund Restorations at Stratford Grange, Pittsburg Town Hall

The Pittsburg Historical Society Town Hall Museum and the Grange Building and Meeting House in Stratford were two of 32 projects across New Hampshire to receive matching grants from the Land & Community Heritage Investment Program, which awarded nearly $8 million in grants this year.
"Despite the challenges of operating under pandemic conditions, our project reviewers and staff did their usual detailed and thoughtful preparation work, for which the board is grateful," said LCHIP board chairman Amanda Merrill of Durham. "The board had the satisfaction of awarding grants to a variety of wonderful projects, and the regret of being unable to support many others. It is clear to me that the work of LCHIP is more important than ever."
Grant recipients are required to raise a minimum of one dollar for every dollar provided by LCHIP. The Town of Stratford received a $61,500 grant award to support the renovation of the town's 200-year-old Grange Building and Meeting House, which has been on the state Registry of Historical Buildings since 2017.
"We are very appreciative of LCHIP's investment in our renovation project," the town said in a statement. "The LCHIP award will enable the Town of Stratford to preserve this piece of history in our town that will help us to utilize this building." The project has also received matching grant money from the Moose Plate Grant, TC Energy Grant and funds raised by the Grange, and donations from area residents.
The project will consist of exterior repairs to the dry-stone wall beneath the building, chimney repairs, siding (primed spruce clapboards), exterior trim, exterior paint, installation of storm windows, restoration of front doors, installation of a rear door stairway with handrails, and restoration of two historical signs on the front of the building. Work will also include interior repairs to brace the roof, securing the ceilings, refinishing floors throughout, replacing knob-and-tube wiring, installation of increased lighting, repairing broken steps to the attic, installation of missing bead-board, painting interior metal beam and columns and repairs to preserve the Rutland Stove and pipe.
The Pittsburg Historical Society received a $12,500 grant award to support the Town Hall Museum Window Restoration Project. "We are very grateful for LCHIP's investment in helping to preserve this historic landmark in our community," said Pittsburg Historical Society president David Covill. "The LCHIP award will enable the Pittsburg Historical Society and the Town of Pittsburg to preserve the Town Hall Museum for future generations to enjoy."
The former Pittsburg Town Hall is New Hampshire's northernmost town hall, which served as the town's meetinghouse for town meetings, dances, movies and school events from 1883 to 1982. Its interior was renovated multiple times, but the exterior remains an intact example of a vernacular civic building, with bracketing at the eaves that is consistent and unique to Pittsburg buildings.
Since the 1980s, the building has served as a museum for the historical society, and in July of 2019 it was added to the New Hampshire Register of Historic Places. In keeping with the longstanding tradition of preserving this building, the Window Restoration Project will include restoring the original windows as well as adding storm windows.
LCHIP also awarded a $400,000 grant to help launch an effort by the Nature Conservancy to protect 752 acres of the Gray Mist-St. Pierre Farm in Northumberland. The project builds upon TNC's past successes conserving critical habitats along the iconic Connecticut River. The Gray Mist conservation project includes more than eight miles of river frontage, 380 acres of floodplain forest and wetlands, 400 acres of prime agricultural soils and is a critical wildlife linkage between Vermont and New Hampshire. TNC will also launch an unprecedented effort to restore 250 acres of floodplain forest and riparian habitat on the property in the largest such restoration project in New Hampshire history.
(Issue of November 25, 2020)
---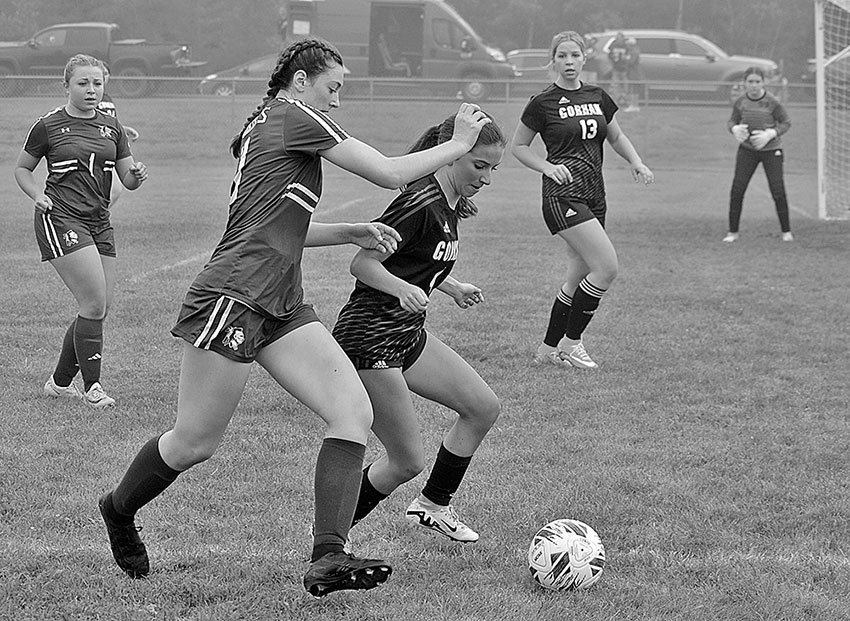 Newly elected New Hampshire Grand Master David Collins and his wife Colleen

---
Colebrook Native David Collins ElectedNew Hampshire Masons Grand Master

David Collins of Webster, who was born and raised in Colebrook, was elected on Saturday to become the 118th Grand Master of Free & Accepted Masons in the State of New Hampshire.
The son of Rick and Aline Collins, David was born in Colebrook in 1971. He grew up here and was graduated from Colebrook Academy in 1989. In 1996 David joined the local Masonic Lodge, Evening Star Lodge #37.
Though a few years later he moved to southern New Hampshire, he stayed active in the Lodge in Colebrook and became the Worshipful Master in 2006. He was soon appointed as a District Officer, and in 2011 he was appointed to the Grand Lodge progressive officer line by then-Grand Master Paul M. Leary of Franklin.
The progression to become Grand Master is a twelve-year commitment advancing up the officer line, serving the final two years as Grand Master once elected. The only other Grand Master of Masons from Colebrook was Holman A. Drew, who served as the 61st Grand Master in 1914.
"It will be a privilege to have such an honor bestowed upon me by the Freemasons of New Hampshire in May of
next year," David said. "Without the mentoring of members from Evening Star Lodge #37 in Colebrook, I would have never been able to reach such a pinnacle in this state."
The Freemasons are the oldest fraternal organization in the world, and in New Hampshire they can trace their roots back to 1735 in Portsmouth when the first Masonic Lodge, St. Johns #1 was formed. Presently there are 57 lodges in the state, with 5,000 members spanning from Colebrook to Keene to Portsmouth. In the United States the Masonic Lodges are split up along state lines and governed by separate authorities. However, there is no higher authority than the one in each state, so for the Masons in New Hampshire the Grand Master is the highest authority.
Though the election took place in November, David will not be installed into office until the Annual Session of the Grand Lodge of NH, F&AM on May 15, 2021. David presently resides in Webster with his wife Colleen. He is employed by a national insurance agency group and handles the states of Maine, New Hampshire and Vermont as an Agency Development Field Specialist.
He continues to be active in Colebrook, serving as president of the Colebrook Area Historical Society and most recently chairing Colebrook's 250th Celebration.
(Issue of November 25, 2020)
---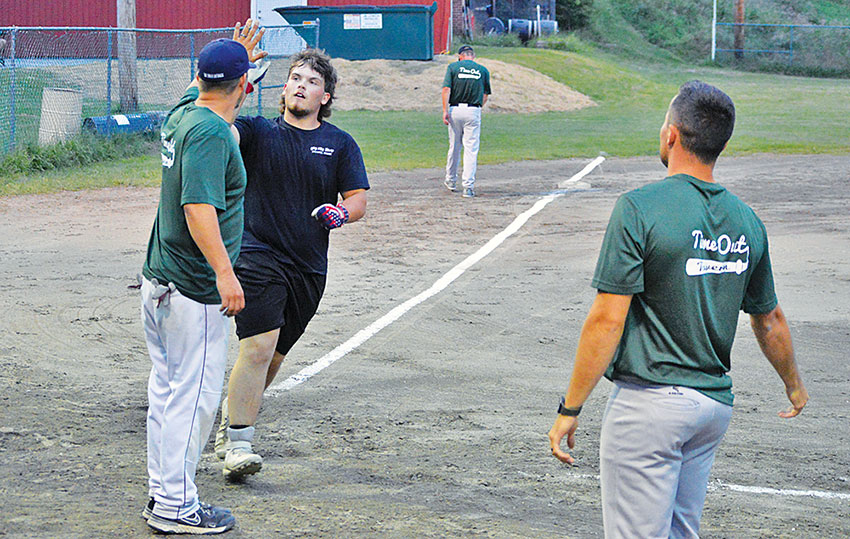 SUCCESSFUL HUNT

Jay Varney of Clarksville checked in a ten-point buck at Ducret's Sporting Goods in Colebrook on Monday afternoon. The buck, which was shot in Pittsburg, came in at 177 pounds. (Jake Mardin photo)
---