MILTON PARADIS RECEIVES BOSTON POST CANE

Stratford's Milton Paradis received the Boston Post Cane during a celebration of his 96th birthday at Fuller Town Hall last Wednesday afternoon, as the town's oldest resident in a presentation delayed from last year. Selectmen Charles Goulet (left), Clayton Macdonald (center) and Harry Juergens presented Mr. Paradis with his cane, which will be put on display at the town hall. Mr. Paradis talked about playing all five positions during his high school basketball career, a military career that included service during World War II, and his days as a selectman and involvement in the construction of the town hall. "Nothing I can say is as inspirational as Milton's life," Mr. Macdonald said. (Jake Mardin photo)
---
North Country Moose Festival Plans Now Underway for August 27-28
By Jake Mardin
The North Country Chamber of Commerce has begun planning for the 30th Annual Moose Festival to take place this summer, on Friday and Saturday, August 27 and 28 in Colebrook and Canaan.
"We've connected with the area towns to gather their thoughts about having Moose Festival this year and they were receptive," said board president Hannah Campbell. "We will follow all applicable guidelines, but are aiming for a fun event that feels like we're getting back to normal." Events begin on Main Street in Colebrook from 3 to 8 p.m. on Friday, and continue on Saturday from 10 a.m. to 3:30 p.m. at the Canaan Recreation Park.
"The Moose Festival is a wonderful, family friendly event that showcases the many talented artisans, crafters, country bands, and offers delicious fair food," said Chamber executive director Jodi Gilbert. "An event of this size and scope would not be possible without the generous support of our sponsors as well as countless volunteers."
Moose Festival is an open, non-juried event that welcomes artisans, crafters, non-profits and food vendors of all types from the local area. The registration deadline for vendors and sponsors is Friday, August 6, and space is limited so early reservations are encouraged. Vendor application forms may be downloaded at www.moosefestival.com, or requested from the Chamber office by calling 603-237-8939.
Sponsorship opportunities are available now. The Moose Festival is a fund-raiser for the North Country Chamber of Commerce, which provides the region with business advocacy, promotion of regional attractions, and involvement in initiatives to foster economic growth.
(Issue of April 21, 2021)
---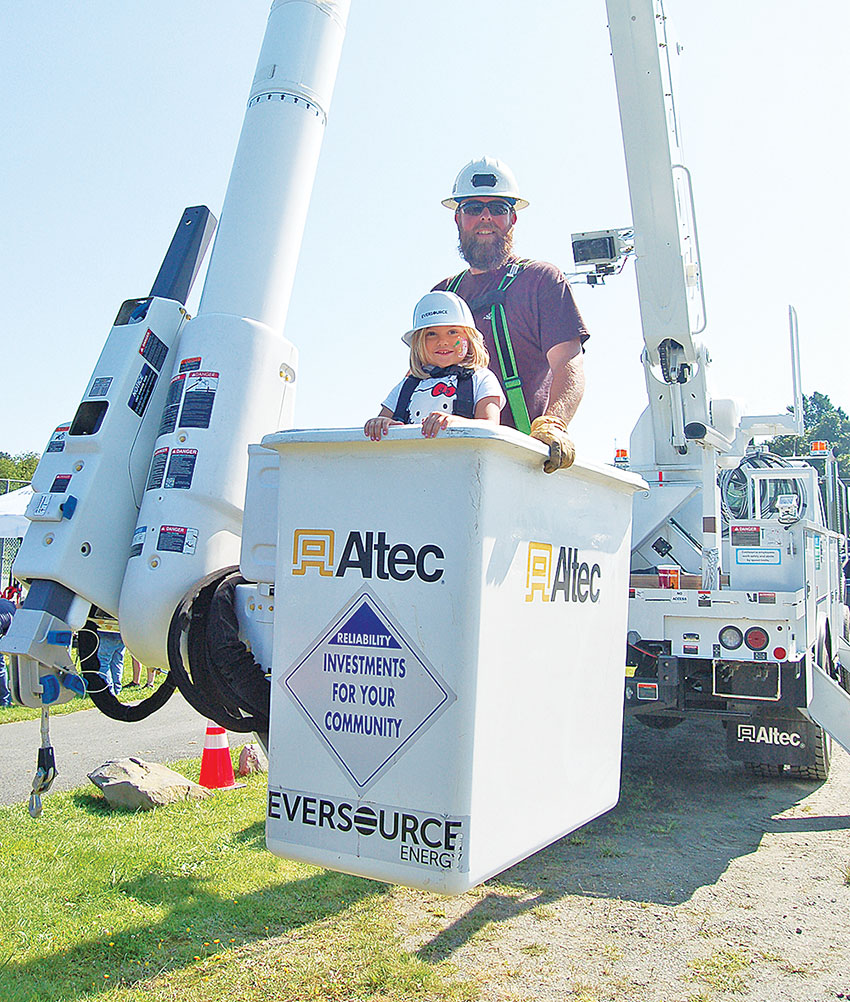 POST CANE PRESENTED IN STEWARTSTOWN'

Glenna Rancloes, at the age of 96, is now Stewartstown's eldest resident and as such, received the town's Boston Post Cane on Saturday, April 17. She is seen here seated in front and surrounded by her children, from left to right: David and Bim Rancloes, Connie Angevine (standing), Rita Hale, Wanda Brown and Rene Rancloes. Missed at the gathering were Glenna's husband Frank and their son Larry, who both passed away in 2017. (Courtesy photo)
---
Volunteers Sought for Spring Cleanup on May 15 in Colebrook & Columbia

The public is invited to join the towns of Colebrook and Columbia on Saturday, May 15 from 8 a.m. to noon for a spring clean-up effort.
To register for this event, Colebrook residents can meet at the municipal parking lot and Columbia residents can meet in the parking lot of the old town hall. Participants will pick up litter in parks and fields, and along streets and waterways.
The day will also include raffle prizes, giveaways, refreshments and outreach materials. In addition, school children can use this opportunity to receive community service credits, while beautifying the area.
Safety is the highest priority during this event, and every volunteer (especially children) will be required to take safety precautions while participating in this cleanup. Participants must wear closed-toed shoes or boots and clothing that will not impair vision or movement or divert attention of motorists; face oncoming traffic when picking up litter and stay alert for encroaching vehicles; stay at least five feet from the edge of the road; and refrain from picking up hazardous waste such as needles, paint, oil, antifreeze, car batteries, dead animals and razor blades.
Volunteers will not remove litter from dangerous areas, such as busy highways; road surfaces; bridges; steep, unstable inclines; and rapid waterways. Gloves, safety vests and bags will be provided to each volunteer, and trash-filled bags must be returned to the registration sites.
This event is to be used for litter removal only, and may not be used for the disposal of personally stockpiled materials such tires, household hazardous waste, bulky items like mattresses and furniture, or household trash.
(Issue of April 21, 2021)
---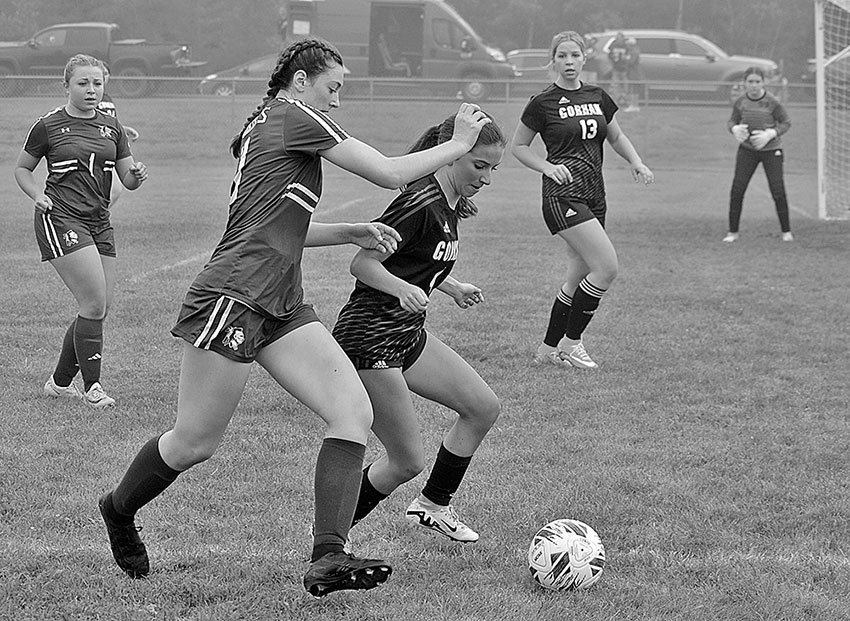 RIFF IN THE CIRCLE'

Sierra Riff started for the Mohawks in last Wednesday's season and home opener. Her team gave her plenty of run support and Colebrook defeated Lin-Wood 19-4.
(Jake Mardin photo)
---
Kiwanis Club Plans Miniature Golf Tournament for Sunday, July 4th

The Colebrook Kiwanis Club invites golfers and non-golfers to the club's first annual Putt a Round for Kiwanis miniature golf tournament in Colebrook on Sunday, July 4.
The 18-hole tournament will take place all over downtown Colebrook, with holes set up at businesses and local landmarks like the Legion lot, Tillotson Center, River Walk and Kiwanis Park. Each hole will present its own set of challenges, some man-made and some utilizing natural grassy areas.
The field will consist of 18 teams of four adults 21 and over. Prizes will be awarded for the best hole, best costumes, best aggregate score, best team groupies, and worst scores for a team and a hole.
Sponsorship opportunities are available for holes, and sponsorship sheets are available at Lin-Jo Creations or from any Kiwanis member. All proceeds will go toward funding local children's programs that the Kiwanis Club provides. Player registration information will be publicized in May.
(Issue of April 21, 2021)
---
The News & Sentinel
6 Bridge Street, PO Box 39
Colebrook, NH 03576