STAYING WARM TO SURVIVE

Pittsburg School senior Seth Pfaff spent time with students in grades 5-6 on Thursday, March 23, sharing some of the winter survival skills he's been learning in his physical education classes with Emily Bernhardt. He explained how to dig a hole in the snow, and cover oneself with a tarp, to stay warm and sheltered if stuck outside in the cold. (Ann Gray photo)
---
Mills Charged with Negligent Homicide for Flanders Death in October Crash
By Jake Mardin
A Stewartstown man has been charged with negligent homicide, aggravated driving while intoxicated and subsequent-offense DWI, based on investigation of the October, 2016 accident in Colebrook that took the life of his passenger.
Police state that Nathan Mills, 26, was driving a 2000 Mitsubishi Eclipse westbound on Piper Hill Road at 7:54 p.m. on October 7 when the vehicle left the road and struck some trees before coming to rest on its side. His passenger, Jonathan Flanders, 31, of Stewartstown, was pronounced dead at the scene.
Mr. Mills was transported to Dartmouth-Hitchcock Medical Center for treatment of his own injuries. Police allege that he was intoxicated at the time of the accident.
Mr. Mills was arrested on Thursday and was released on $20,000 personal recognizance bail. He is scheduled for arraignment in Colebrook District Court on May 18. The negligent homicide charge is a Class A felony, the aggravated DWI charge is a Class B felony, and the subsequent-offense DWI count is a Class A misdemeanor.
(Issue of March 29, 2017)
---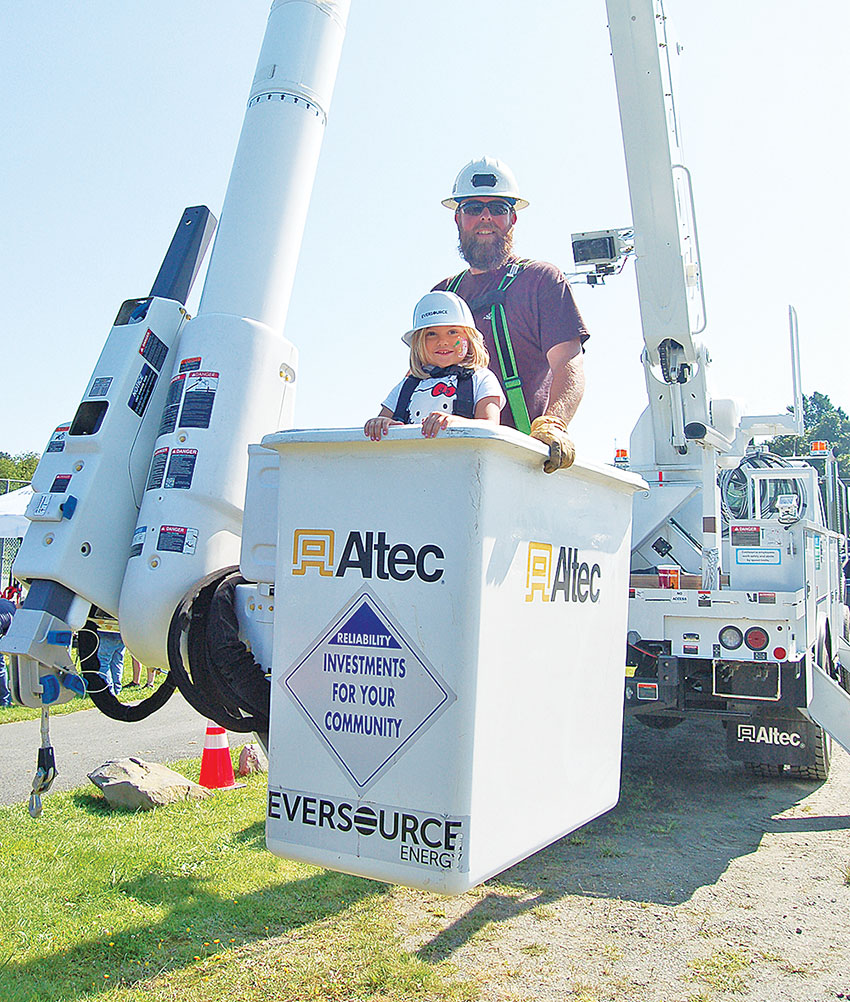 25 YEARS WITH NEW HAMPSHIRE COURTS

Senior Associate Justice Gary E. Hicks presided over an employee recognition event held at the New Hampshire Supreme Court on March 21. Among the judicial branch employees recognized was Lana L. Lesperance, deputy clerk at Coös County Superior Court, for her 25 years of employment in the court system. (Courtesy photo)
---
Grand Jury Indicts Mass. Driver for Death of Passenger in Errol Accident
By Jake Mardin
A grand jury convened at Coos County Superior Court in Lancaster on March 17 indicted a Massachusetts man on a Class A felony charge of negligent homicide-driving under the influence, stemming from a fatal accident that occurred in Errol a year prior.
The indictment alleges that Michael Sheehan, 50, of Foxboro, drove a 2008 Ford pickup truck on Route 16 in Errol on March 17, 2016 while under the influence of liquor or a controlled drug, cocaine or any combination of liquor and controlled drug and caused the death of passenger Stephen Bagley, 48, of Roslindale, Mass., when the truck went off the road and struck a tree. Mr. Sheehan was also charged with Class B felony DUI.
Police and fire personnel responded to the accident in the 13 Mile Woods area and found the pickup off the west side of the highway on its passenger side. Mr. Sheehan was reportedly northbound when the vehicle went off the road. N.H. State Police, Milan and Errol fire and EMS, and the Office of the State Medical Examiner responded to the scene, along with the NHSP Collision Analysis and Recon-struction Unit. Mr. Sheehan was taken to Androscoggin Valley Hospital in Berlin for treatment of significant injuries, and was charged with negligent homicide the following day before he was transported to a Boston-area hospital.
He is to be arraigned on April 10 at Coos Superior Court along with other defendants indicted in this session.
(Issue of March 29, 2017)
---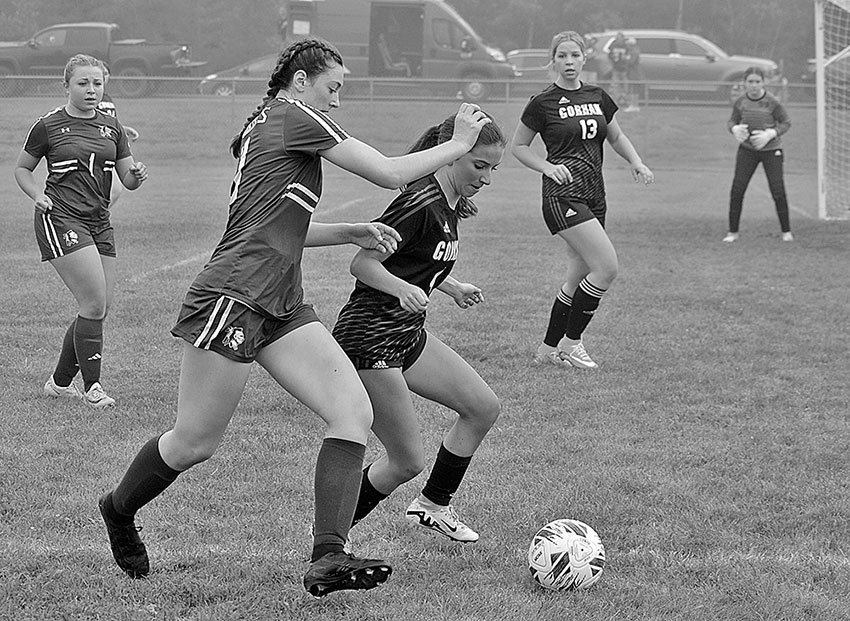 TELLING HER STORY

Abby Placey presents her story as Cade Cameron and Sarah Cushing listen during the "Telling Our Stories" celebration of local student writing on Thursday, March 23 at the Tillotson Center in Colebrook. Several students from Stewartstown and Groveton read stories they have working on with visiting authors Erin Moulton, Tamara Ellis Smith and Nancy Griffin over the past few weeks. (Alan Farnsworth photo)
---
Judge Rules against Former Colebrook Selectman Jules Kennett in Lawsuit
By Jake Mardin
A judge has denied former Colebrook selectman Jules Kennett's request for an injunction and reimbursement of his costs for a lawsuit he brought against the town selectmen last year. Judge Peter Bornstein's ruling was issued at Coos Superior Court in Lancaster on Friday, having heard testimony on both sides in a January 26 trial.
Mr. Kennett's lawsuit against the board alleged a violation of the Right to Know statute and a conflict of interest involving selectman Sue Collins. In 2015, the board voted to return to the Coos County recycling program, which it had left during Mr. Kennett's earlier term on the board. He alleged that he presented town manager Becky Merrow with a written request for access to governmental records but did not receive minutes of a meeting held at the town's recycling center on December 11, 2015. He said he discovered e-mails related to the meeting, but the meeting itself was not posted.
His petition also alleged that Ms. Collins was involved in a conflict of interest, as she also served as the county planning board's secretary at the time.The two sides met in Coos County Superior Court for a trial on January 26, with Judge Bornstein stating at the conclusion that he would notify both parties of his decision by mail.
In his decision issued on Friday, Judge Bornstein denied Mr. Kennett's request for an injunction against the town joining the county recycling program and reimbursement of his costs.
"Despite the presence of the selectmen at the gathering at the transfer station on December 11, 2015, the court is far from convinced that the gathering qualified as a 'meeting' as defined by RSA 91-A:2, 1," Judge Bornstein wrote in his decision. He ruled that selectmen Ray Gorman, Greg Placy and Ms. Collins, along with Ms. Merrow, "have many decades of combined experience in municipal, state and county government and, correspondingly, they have a great deal of experience in complying with the requirements of RSA chapter 91-A. Accordingly, the court is inclined to credit their testimonies that the gathering did not constitute a 'meeting' because it was not convened for the purpose of discussing or acting on any matter within the selectmen's authorities, but was rather than an opportunity to merely discuss the logistics of the town's transition to the county program."
Judge Bornstein further ruled that even if one assumes that the gathering was a "meeting," Mr. Kennett would not be entitled to the 91-A relief. "The action that the plaintiff seeks to invalidate and enjoin was taken by the selectmen at their November 23, 2015 meeting that complied with RSA chapter 91-A, and the selectmen took no action at the December 11, 2015 gathering for the court to invalidate or enjoin," he wrote. "Moreover, testimony at the hearing showed that the town voted in 2016 to pass a budget that included expenditures associated with participating in the county program. The court finds that this vote implicitly endorsed the selectmen's properly noticed November 23, 2015 decision to rejoin the county program."
"The court is even less convinced that Ms. Collins has a conflict of interest that influenced her vote to rejoin the county program than it is that the gathering on December 11 constituted a 'meeting,'" Judge Bornstein wrote. "The selectmen's November 23 vote to rejoin the county program was not a judicial or quasi-judicial act but an administrative act, and regardless of whether Ms. Collins had a conflict of interest, her participation did not determine the outcome of the selectmen's vote. The selectmen voted unanimously in favor of rejoining the county program; therefore, even if Ms. Collins' vote was set aside the motion would still have passed. Futhermore, the plaintiff did not establish that Ms. Collins in any way improperly influenced her fellow selectmen. To the contrary, Mr. Gorman testified that he had been opposed to leaving the county program when the decision to do so had been made originally, and had advocated for rejoining the county program as early as 2014."
"My clients are satisfied with the court's decision," stated the town' attorney, Jonathan Frizzell of Waystack Frizzell Trial Lawyers. "They hope to have this matter fully behind them soon as they move toward summer projects."
Mr. Kennett has the right to request reconsideration or file an appeal. According to paperwork provided by the town office, the case has cost the town $6,616 so far, and final bills have not yet been received.
(Issue of March 29, 2017)
---