CARSON RANCOURT REACHES 1,000 POINTS

Colebrook senior Carson Rancourt was joined by his parents Josh and Michelle and his brother Peyton after reaching 1,000 career varsity points during Monday's 92-62 win over Pittsburg-Canaan in the first round of the Division IV playoffs. Rancourt became the ninth boy and 17th overall player in the Mohawks program to reach the mark.
(Jake Mardin photo)
---
Indian Stream Health Center & UCVH in Colebrook Agree to Pursue Merger

The board of directors at Upper Connecticut Valley Hospital voted at a special meeting on February 23 to proceed with pursuing a merger with Indian Stream Health Center. This follows a similar vote taken by the ISHC board of directors on February 3, 2021, according to a press release issued on Friday.
The goal of the transaction will be for UCVH to continue to operate as a Critical Access Hospital and to establish a Rural Health Clinic at ISHC's Colebrook location. In addition to primary care, the plan is for the health clinic to operate an outpatient behavioral health program and a Medication Assisted Treatment or MAT program in Colebrook, to help treat those afflicted by substance use disorder. Additionally, the ISHC retail pharmacy will continue operation at its current location under new ownership.
In a joint statement, ISHC board chairman Gail Fisher and UCVH board chairman Odette Crawford said, "Aligning the missions of ISHC, UCVH and North Country Healthcare to continue to offer our area high-quality primary care, outpatient behavioral health services and access to affordable medications has been the goal of the discussions we have had over the past several months."
UCVH and ISHC will move forward with negotiating a letter of intent followed by definitive documents for the transaction, which must be approved by the boards of both organizations. The proposal will also be subject to review by the New Hampshire Attorney General's Charitable Trust Unit, and public listening sessions will be scheduled. The process for negotiation of the transaction and the subsequent regulatory review may take many months.
Following years of collaboration, a transaction with UCVH "made a tremendous amount of sense," Ms. Fisher commented. "The working relationship be-tween ISHC and UCVH has deepened over the past several years and while ISHC explored other merger and affiliation options, merging with UCVH proved to be the most beneficial for our communities."
Indian Stream Health Center is a Federally Qualified Health Center serving patients via clinical locations in Colebrook and Canaan in local schools and in the community setting. Upper Connecticut Valley Hospital, an affiliate of North Country Healthcare, is a 16-bed Critical Access Hospital that provides over 4,000 emergency department visits, 325 outpatient surgeries, 300 inpatient admissions, 7,000 imaging studies and 140,000 laboratory tests annually. UCVH offers a round-the-clock, fully staffed emergency department, outpatient surgical care, cardiac rehabilitation, inpatient care, ambulatory care, x-ray, MRI, CT scans, mammography, outpatient rehabilitation, laboratory services and more.
North Country Healthcare is a non-profit affiliation of four medical facilities in northern New Hampshire, and includes numerous physicians and medical providers at multiple locations. In addition to UCVH, its member organizations are Androscoggin Valley Hospital in Berlin, Weeks Medical Center in Lancaster, and North Country Home Health and Hospice Agency in Littleton. NCH is the largest employer in the North Country.
(Issue of March 3, 2021)
---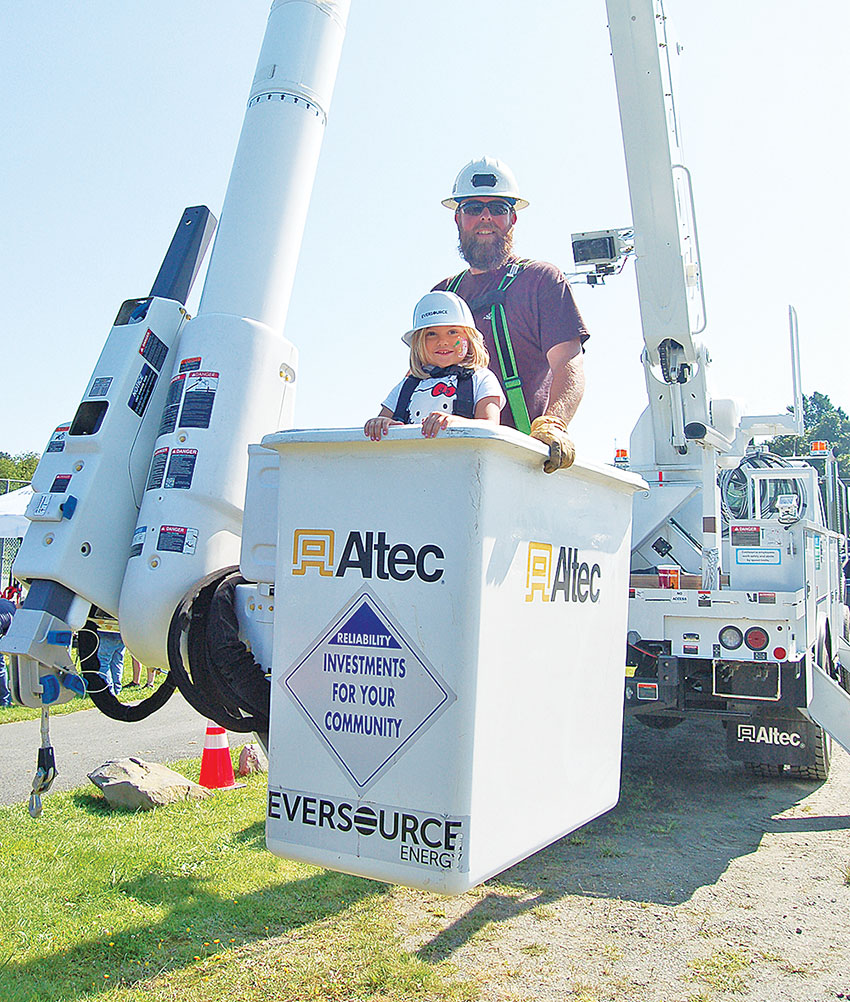 RIGHT BY HIS SIDE

Iris Gatison-Lindor of Canaan was just over knee high when a park in Ansonia, Conn., was dedicated to her grandfather, John W. Gatison Jr., and stood by him during his speech that day. A union steward at American Brass in Ansonia, he was the first Black man elected to the city's Board of Aldermen, served as president of the local NAACP chapter and the Ansonia Housing Authority, was a member of Griffin Hospital's board of directors and the Valley American Red Cross, and chaired the board of trustees for Macedonia Baptist Church in Ansonia. Iris was 23 when he died in 2000, and has fond memories of going to church and having dinner with her grandparents every Sunday, and spending summers with them on her parents' orders during her "wild" teen years. At his and his wife Betty's passing, their five children had given them 14 grandchildren and eight great-grandchildren. (Courtesy photo)
---
Local Woman's Late Grandfather Honored by City of Ansonia, Conn.
By Jean Falbo-Sosnovich, Courtesy

of The Valley Independent Sentinel
First there was a park dedicated on his behalf, and now a bronze bust of his likeness will be on display in front of City Hall in Ansonia, Conn., to remind residents what the late John W. Gatison Jr. meant to the community.
Gatison was the first Black man in the Naugatuck Valley elected to the Board of Aldermen in 1971 and was involved with civic activism in the Black community, according to Mayor David Cassetti. Gatison Park, located between Third and Fourth streets, was also named in his honor.
Because of his dedication to volunteerism and activities geared toward community betterment, including serving as president of the Valley Chapter of the NAACP, president of the Ansonia Housing Authority, a member of Griffin Hospital's board of directors and member of the Valley American Red Cross, Cassetti had a bust commissioned in Gatison's likeness, which the city dedicated on Sunday, February 28.
"I thought it was only fitting to have a bust of him (made) in honor of all he did for the African-American community," Cassetti said. He called upon sculptor Vasil Rajak of Ansonia, who created the bust of Dr. Martin Luther King. Jr in front of City Hall, to create the bust of Gatison.
Cassetti recently dedicated the land where the MLK bust now sits to the city's African-American community, and will have the bust of Gatison placed there, as well.
Rakaj donated his time to the design of the bust, according to Cassetti. The total cost is about $5,000, which the city put aside, the mayor said, and will be reimbursed with donated funds.
Gatison's son, Deacon Dave Gatison, said the family is pleased with how the bust turned out, and he knows his dad will be smiling down upon the ceremony next to Dr. King.
"Dr. King's dream was shared by my dad along with the March on Washington," Gatison said. "Salvation and education for minority children was important to my dad, as well as employment opportunities, equal justice and unity. I believe they both would be honored."
Gatison is honored that his dad's legacy will live on in the community, the place where he lived, worked, raised a family, reached out to others and "sowed the seeds of love" everywhere he went.
He said his dad touched many lives as a trustee for the Macedonia Baptist Church for decades, and was instrumental in helping many gain employment at the former American Brass Co., where he served as Chief Steward of Union Local #6445. The elder Gatison was actively involved in the North End Community Action group, and even drove a school bus.
The dedication ceremony on Sunday wrapped up the end of Black History Month, and Cassetti believes it's important to honor those who've made a difference.
"The African-American community has been an asset to Ansonia," Cassetti said. "They migrated here, worked in our factories, educated their children here and deserve recognition for their contributions to the local community. It's our way of saying thank you."
(Issue of March 3, 2021)
---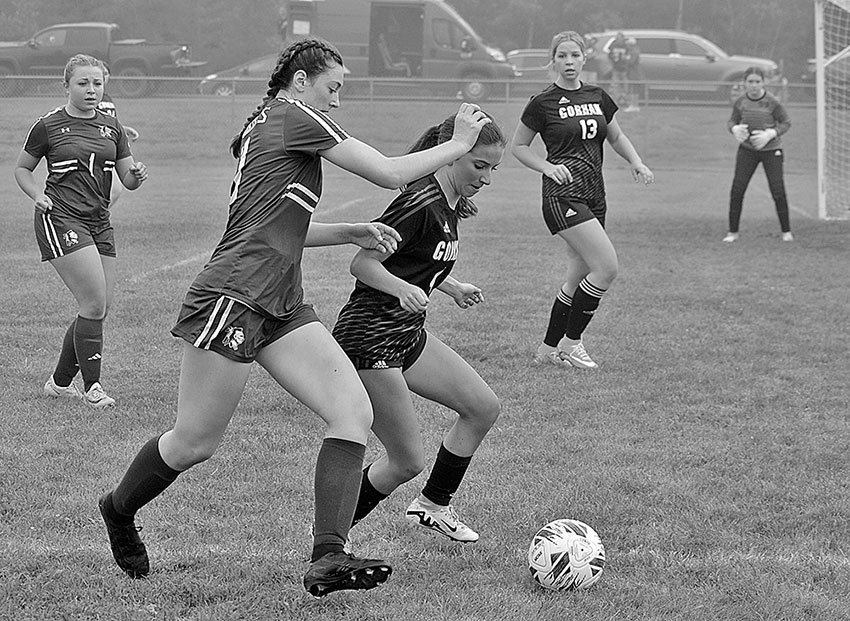 Kaitee Daley

---
ESPN Promotes Canaan's Kaitee Daley to VP Position

ESPN has promoted Canaan native Kaitee Daley to the role of Vice President, in which she will continue to oversee ESPN's industry-leading Social Media team. In 2020 ESPN became the number one sports media publisher for engagement with 4.2 billion total actions across Facebook, Twitter and Instagram.
"Kaitee's leadership has set the gold standard for social media at ESPN and across the industry," said Laura Gentile, senior VP of Marketing and Social Media at ESPN. "She was an early believer in the power of social to drive consumption and audience connection. Through her vision, tenacity and leadership, she has built social media at ESPN into a powerful and innovative platform that enables ESPN and our brand to resonate more deeply with fans."
Ms. Daley has been entrenched in ESPN's social media efforts for nearly a decade, and played a key role in establishing a formalized strategy and centralized team for social media. She led SportsCenter social's early expansion and on-air integrations, helped pioneer ESPN's approach to social revenue, and has helmed the launch of numerous social brands, shows and internal programs, all with an eye for increasing ESPN's reach and relevance across emerging platforms.
She is the recipient of several industry honors, including Cynopsis Top Women in Sports (2019) and Folio Top Women in Media (2020). She began her career with ESPN in 2009 after graduating magna cum laude from Bowdoin College, where she played basketball and softball.
Kaitee was a three-sport athlete at Canaan Memorial High School, where she graduated in 2005, and was selected as a National Finalist for the Wendy's High School Heisman as a senior in 2004. She is the daughter of Michael Daley of Stewartstown and Kim Daley of Conway.
(Issue of March 3, 2021)
---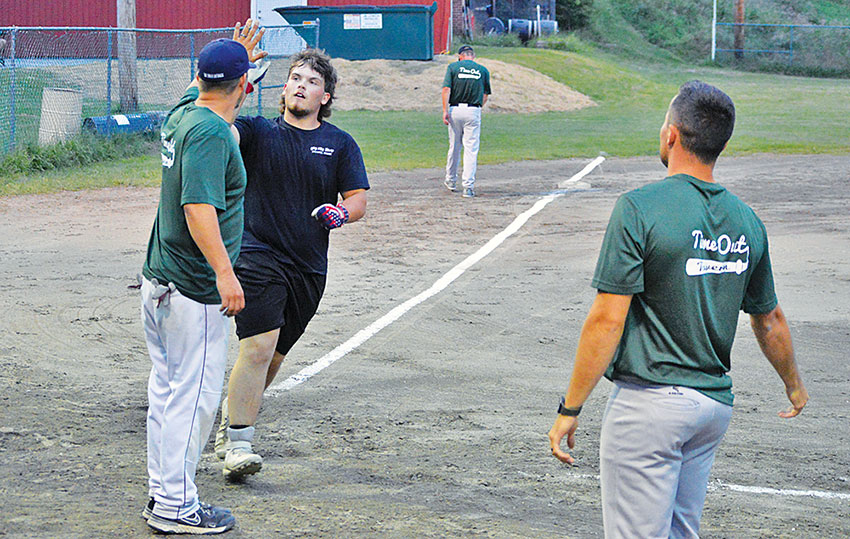 READY FOR THE NEXT RUN

Cooper Weir, Logan Phinney, Michael Inkell and Joey Eldridge rest for a moment before making another run down the hill at the Colebrook Country Club golf course on Friday, February 25, as part of the winter vacation activities sponsored by the Colebrook Recreation Department. (Alan Farnsworth photo)
---
C.A. & Groveton Boys Advance to Next Playoff Round

Colebrook beat Pittsburg-Canaan 92-62 and Groveton defeated Gorham 51-35 in Monday's NHIAA Division IV first round games to advance to Wednesday's preliminary round. Colebrook will travel to Littleton for a 6 p.m. start and Groveton will play at Profile at 7 p.m. Updates can be found at www.nhiaa.org.
(Issue of March 3, 2021)
---

>

The News & Sentinel
6 Bridge Street, PO Box 39
Colebrook, NH 03576