MASTER OF THE SLIME

Seventh-grader Summer Guilmette created a slime bubble using one of four difference types of slime she created--blue, glitter blue, colored blue and glow-in-the-dark--for her display at the Stewartstown Community School Science Fair on Thursday, March 14. (Alan Farnsworth photo)
---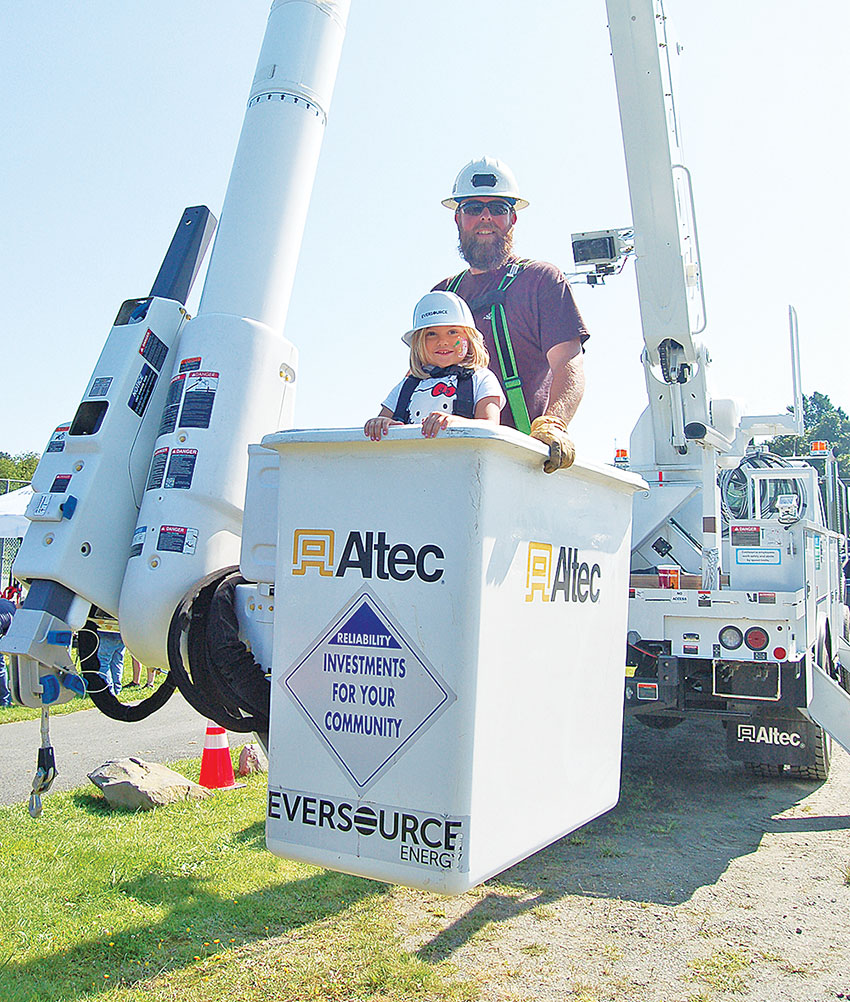 OLIVER NORTHCOTT FUND ESTABLISHED

The Two Rivers Habitat for Humanity presented a $20,000 check to the Monadnock Congregational Church in Colebrook during regular worship service on Sunday, March 17. Family members of the late Reverend Oliver Northcott were on hand for the event, which marked the creation of the Oliver Northcott Memorial Fund. From left to right are Dianna Wipey, Judy Northcott, Scott Northcott, church trustee Palmer Lewis, Nancy Smith, Daphne Field and Jane Northcott (Alan Farnsworth photo)
---
Rev. Oliver Northcott Fund Created to Assist Community Groups, Individuals

A special fund has been created to honor the memory of Rev. Oliver Northcott and the work he initiated in establishing the Two Rivers Habitat for Humanity affiliate, which recently announced its closure. This fund also honors and recognizes the Monadnock Congregational Church for its continued financial support of Two Rivers Habitat for Humanity. Establishing a local Habitat affiliate to serve the North Country was a vision of Rev. Northcott, who was an interim pastor at the Congregational Church in Colebrook in 2003, when he was in his eighties. He was a man of persuasive vision and energy who encouraged people to get involved in community service and to help get a local Habitat group started. After more than 15 years of service to the North Country, Two Rivers Habitat for Humanity recently announced that it is shutting down. The organization's remaining assets will be dedicated to the Oliver Northcott Memorial Fund so that his guiding influence may still benefit the community he served. It is the hope of the board that this fund will be a lasting tribute to his memory, and that additional funds will be donated in his name to ensure the continuation of this benefit to the community. The board has recommended that the funds be invested by the Monadnock UCC trustees, with the goal of ensuring the longevity of the fund by utilizing only the interest earned to fund projects that will benefit the community at large. The focus of the fund will be to help bring people together to build community spirit, promote dignity, and help residents achieve the strength, stability and independence they need to build a better life for themselves and their families. The fund will be used to help create programming that aligns with its focus and that will enhance the quality of life for those benefiting and/or participating in such programs. The fund will assist with start-up projects and provide assistance to established groups or organizations when a need arises that aligns with the fund's vision, decided by the trustee and approved by the church council. Several examples of projects that illustrate these principals in action and may serve as guidance for the trustees on how monies might be directed to achieve the overall purpose of the memorial fund include creation of a grief support group for those suffering the loss of a loved one; support for community art, such as a public mural project; support for the Canaan Building Trades program, which focuses on home repair and weatherization projects; and providing winter boots and coats to children in need.
(Issue of March 20, 2019)
---
All-State Basketball Teams Announced, C.A.'s Steve Cass Is Coach of the Year

The New Hampshire Basketball Coaches Organization has made its selections for the 2018-19 All-State basketball teams. Several local players made the team, and Colebrook varsity girls' coach Steve Cass was named Coach of the Year. Boys' Team First team: Hunter Bullock and Peyton Rivers, Epping; Danny Kubkowski and Parker Briggs, Littleton; Simon Cote and Jared Woodman, Newmarket. Second team: Jon Scherer, Colebrook; Gavin Simpson, Groveton; Billy Green, Woodsville; Max Byron, Derryfield; Dylan Bocach and Devin Bedell, Pittsfield. Honorable mention: Malik McKinnon, Colebrook; Josh Wheelock, Groveton; A.J. Chase and Bryson Lund, Portsmouth Christian Academy; Will Chase, Newmarket; Jordan Chappell, Sunapee; Camden Burt, Lisbon; Marcus Berko, Farmington; Patrick Reardon-Estes, Woodsville; Jason Brammer, Littleton. Player of the Year: Hunter Bullock, Epping. Coach of the Year: Nick Fiset, Epping. Girls' Team First team: Sage Smith, Colebrook; Brooke Routhier, Groveton; Laney Hadlock, Littleton; Angelina Nardolillo, Hinsdale; Katie Martineau, Farmington; Olivia Sarkis, Woodsville. Second team: Samantha Howe, Colebrook; Alexis Matte, Mount Royal; Delaney Wilcox, Hinsdale; Jasmine Brown and Madisen Dumont, Littleton; Emily Prest, Woodsville. Honorable mention: Mackenzie Scherer, Colebrook; Katelyn Desilets, Groveton; Shawna Lesmeries, Derryfield; Chloe Weeks, Farmington; Karly Cordwell, Gorham; Shelby Babin, Mascenic; Hope Drake-Duval, Profile; Graci Kaiser, Lisbon; Madison Trainor, PCA; Brianna Fillion, Newmarket. Player of the Year: Laney Hadlock, Littleton. Coach of the Year: Steve Cass, Colebrook.
(Issue of March 20, 2019)
---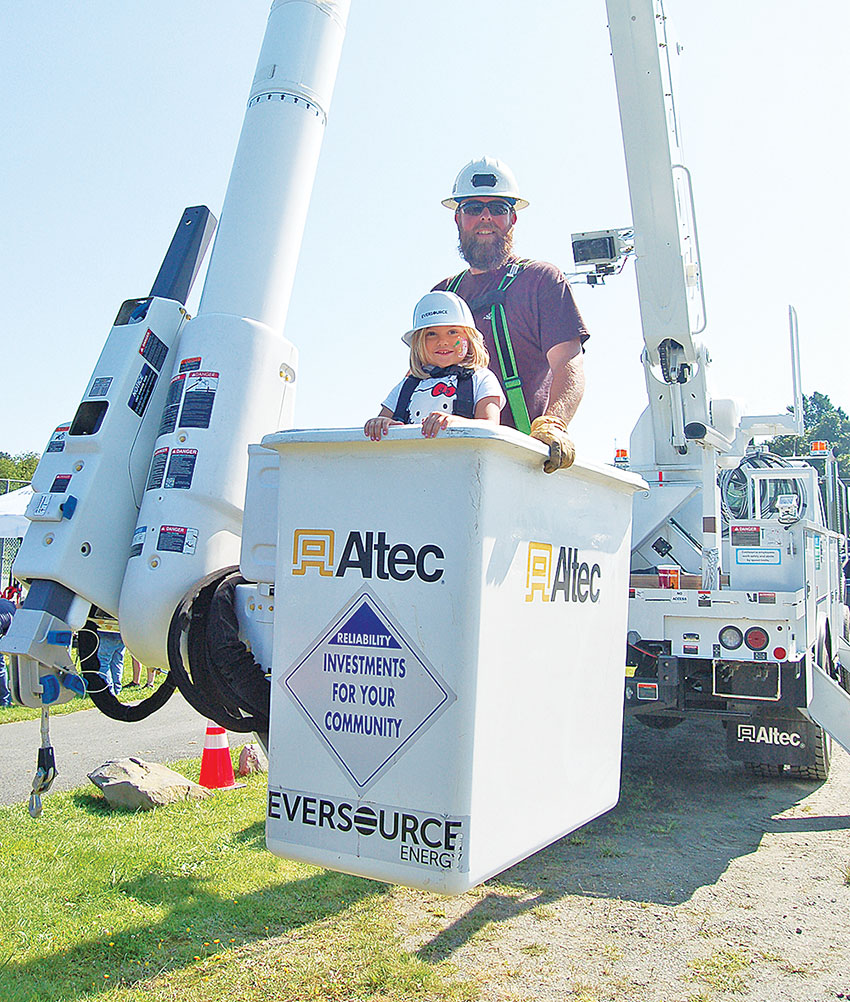 A CALM PRESENTATION

Ten-year-old Ella Gilbert of the Early Risers 4-H Club gave a presentation on creating a calming jar for her illustrated talk during the 4-H Coos County Activities Day on Saturday, March 16. The event was held for the first time ever in Colebrook, with 4-Hers from all over the county gathered at the elementary school. (Alan Farnsworth photo)
---