QUICK OFF HIS FEET

Catcher Austin Lesperance of the Yankees, sponsored by Hill's Department Store, leaps to grab a ball while Johnny Scherer of the Boardyard-sponsored Orioles and his coach Jon Frizzell look on, during Colebrook Bambino League opening day action on Saturday. (Jake Mardin photo)
---
Columbia Residents Gather to Provide Input on Opening Four Roads to ATVs

By Jake Mardin
About 20 people filled a conference room at Columbia's town office on Wednesday night for a public meeting on allowing ATVs on selected town roads.
The roads up for discussion were 3.5 miles of Bungy Road from Kelsea Notch to Gray Road; one mile of Kelsea Notch Road from Nash Stream to Bungy Road; two miles of Gray Road from Bungy Road to Phil Monson's residence; and two miles of Sims Stream Road from Moren's Bridge to Route 3.
If approved, the roads would create a trail that would be part of a larger loop and would allow access to and from the North Country ATV Club trail system in Stratford. The trail would be a part of the 1,000-mile Ride the Wilds system of interconnected trails, slated for a grand opening on June 15.
Harry Brown and Craig Washburn of the Metallak ATV Club gave a PowerPoint presentation about the project. Mr. Brown said a federal-state land exchange that would allow ATVs to travel between Berlin and Errol is nearly complete, and issues in other towns where the trail will go through have been resolved. He said that in 2013, the club has secured an additional 37 landowner permits. Access to the Bungy area will be achieved from Diamond Peaks on a former snowmobile trail that was built as an ATV trail, according to Mr. Brown.
Resident Scott Stepanian said he supports North Country ATVing and believes the club was a great idea, but said he could not support ATVs on Kelsea Notch or Bungy Road. "This is going to adversely affect landowners who spent their hard-earned money to maintain the road," he said, explaining that Kelsea Notch Road is a Class 6 road.
He also said that there may be a time when new ATV trails will be allowed on Nash Stream property, and ATVs could reach Stratford that way. He also expressed concerns about safety and noise. When asked about liability, Mr. Brown said that if the roads are legally opened and signed, the town will be covered by a $2 million policy.
Coralie Stepanian asked about maintaining the roads, including Kelsea Notch. Mr. Washburn said the club would be willing to put gravel on parts of the road to maintain it.
Larry Dodge said the trail would pass 14 feet in front of his front porch on Kelsea Notch Road. He said that he is not overall in favor of the project, but he would not stand in the way of progress, and he would open up his property if it would move the trail from in front of his porch.
He also added that his place is situated at an intersection, so ATVs would be stopping and going. Mr. Washburn said he didn't think there would be a lot of traffic on the roads unless there is an event.
Selectman Don Campbell asked the townspeople for suggestions, and Mr. Dodge suggested riding from 8 a.m. to dusk. Selectman Eric Stohl said that if a road used for ATVs must to be repaired, people should contact the board.
Mr. Stohl said he would "hold his nose" and vote for opening the roads, but advised the club representatives that he would be one of its biggest critics. "If an ATVer is raising hell, there will be people who get a phone call," he said. He thanked those in attendance for their input, and said the decision will be made at a future date.
(Issue of May 15, 2013)
---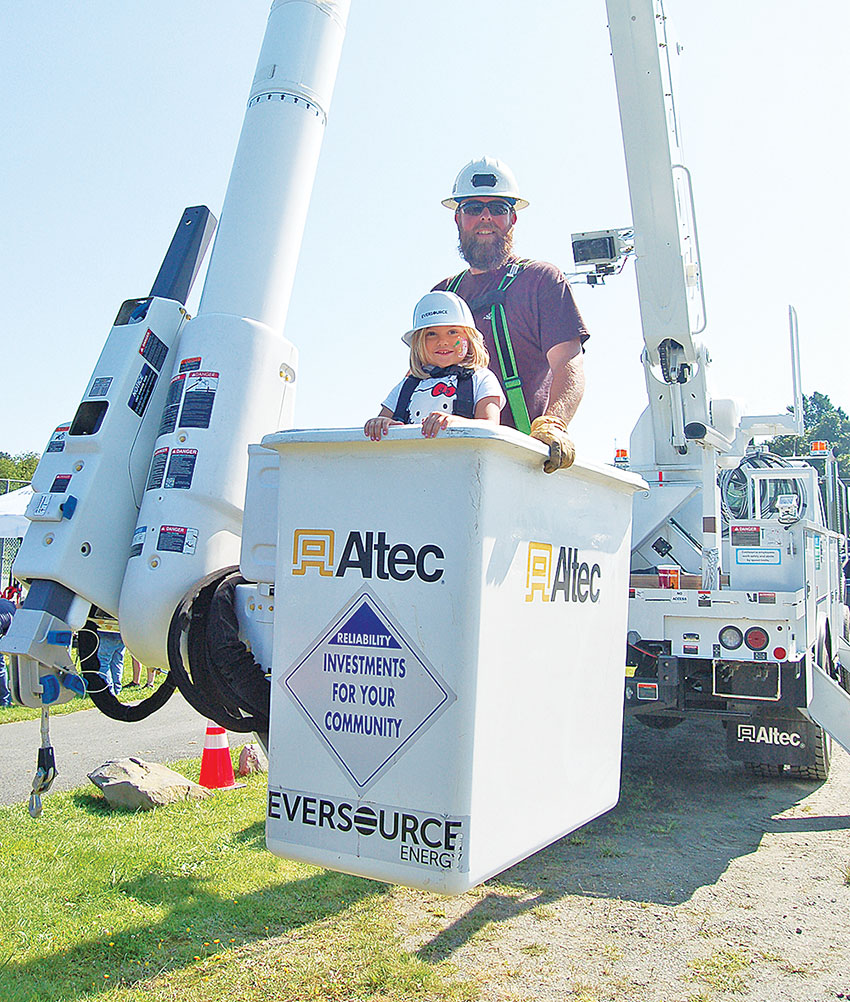 DIRE RESULTS

A texting-and-driving Dominic Westover and instructor Johnny Esau fetched up against some cones as Eric Huot (left) and Trevor Covell (right) observed, when Canaan Memorial High School's Students Against Destructive Decisions (SADD) chapter hosted a Youth Safety Council of Vermont program on distracted driving last Wednesday, May 8. Students made two timed runs in a golf cart, one without distraction and another while texting, through an obstacle course in the school parking lot. (Alan Farnsworth photo)
---
Stewartstown, Colebrook Plan May 28 Public Hearings on ATV Road Uses

By Jake Mardin
Public hearings will be held in Colebrook and Stewartstown on Tuesday evening, May 28 to discuss opening roads to ATV use. The first, concerning South Hill Road starting from the junction of Noyes Road to the Colebrook town line, will be held at the Stewartstown town office at 5:30 p.m.; the second, regarding portions of South Hill Road and Hughes Road, will be held at Colebrook Town Hall at 7 p.m.
At the Colebrook selectmen's meeting this past Monday, Harry Brown and Craig Washburn of the Metallak ATV Club updated the board on the current situation. Mr. Brown said the original trail route coming from Stewartstown Hollow was going to go from Hardscrabble Road onto private land, but a couple of landowner issues couldn't be resolved.
The new plan is to come off of Noyes Road onto South Hill Road into Colebrook before turning off into the upper portion of the Colebrook town forest and down to Hughes Road. Mr. Brown said that without this connection, the only way for riders to reach the Berlin area from Colebrook will be to travel north to Pittsburg.
The board voted to approve the use of ATVs on the upper portion of the town forest near Beaver Brook Falls. Public Works director Kevin McKinnon said the trail would be on an old skid trail used about 15 years ago. He said the only alterations required are some trimming and possibly cutting one or two trees, and that there are no wetlands to be concerned about.
(Issue of May 15, 2013)
---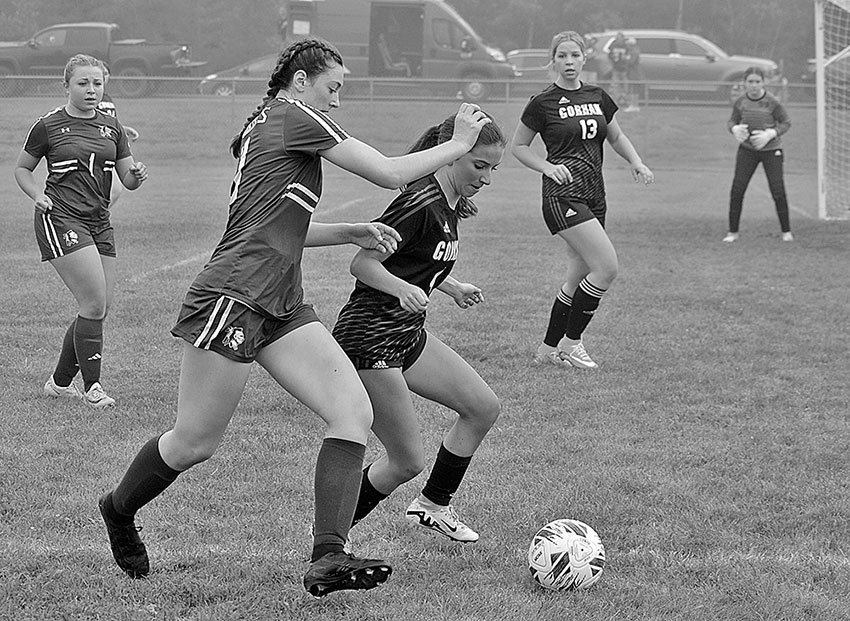 EARLY MORNING ZUMBA STARTS OFF SPRING FLING

C.A.'s entire student body spent the day on Friday, May 10 at the Colebrook Rec Center and Coleman State Park participating in all sorts of recreational activities as part of the annual Spring Fling put on by the Student Council. The day began with a cardio session of Zumba, with Francine Bigney leading the way. All the kids used this opportunity to get their motors going and teacher Ginette White can be seen in the background joining in the fun. (Rob Maxwell photo)
---
First Family Adventure Day Planned


Three area non-profit organizations--Indian Stream Health Center, North Country Community Recreation Center and Upper Connecticut Valley Hospital--along with the Colebrook Recreation Department, invite all residents to the first annual Family Adventure Day on Saturday, May 18, at the Rec Center.
Planned activities include walking, geocaching, biking, hot shot basketball, volleyball, yoga and water aerobics. Registration begins at 9:30 a.m. and there is no charge for participation. Activities start at 10 a.m. and will continue until 2 p.m. The OWLS (Older, Wiser, Livelier Seniors) are sponsoring a bake sale and the Kiwanis Cook Shack will be there offering hot dogs, hamburgers and drinks. Picnics are also welcome.
Participants may also walk or run along the Colebrook-Beecher Falls Recreation Rail Trail and participate in geocaching activity along the way, coordinated by Melissa Shaw of the Colebrook Recreation Department, or take a bike ride led by Jonathan Dodge of the Rec Center. For those not interested in biking, walking or running, there will be plenty of activities at the center including swimming, basketball, volleyball, horseshoes, bocce, shuffleboard and yoga.
More information can be found on-line at www.indianstream.org or by calling 603-237-8336.
(Issue of May 15, 2013)
---