TRIPLE-TEAMED

Colebrook's Sam Samson goes up against the Col. Town defense during Groveton High School Booster Club 5-6 Grade Basketball Tournament action in Stratford on Saturday. The Mohawks went on to win the championship in a thrilling finale, defeating Groveton 11-9. (Jake Mardin photo)
---
AHEAD Completes Purchase of Monadnock Village in Colebrook
By Jake Mardin
AHEAD (Affordable Housing Education and Development) is the new owner of Monadnock Village in Colebrook, having closed on the purchase last Wednesday.
Monadnock Village is the 12th and newest senior community managed by AHEAD, which was founded in 1991 and currently manages a total of 475 units of affordable, multi-family housing in northern New Hampshire and Vermont.
AHEAD executive director Michael Claflin said the organization has been working to close on the purchase since December of 2018, but a number of factors led to the delay. First, the deal required the permission of the U.S. Department of Housing and Urban Development, but due to an organizational contraction, most of AHEAD's dealings with HUD moved from Manchester to Boston.
"We were getting some pretty good traction and then there was the government shutdown," Mr. Claflin said. He said HUD was one of the departments that shut down entirely, and it amassed a large backlog. "We got put on the back burner and then there was a last-minute title issue that contributed, so those three things led to a long closing date," he said.
The previous owner of the property was the estate Nancy Legere, Trustee of the Emile Legere Revocable Trust. Mr. Claflin said the Legere enterprise oversaw a number of real estate development projects across the state over the years, and built Monadnock Village and had managed it since 1979.
Monadnock Village consists of eight buildings, including a community room, and 50 one-bedroom apartments, five of which are ADA accessible. Property management director Luther Kinney said AHEAD always looks for different opportunities and said he first became aware of the property five years ago and thought it would make a good addition to the portfolio. He said that despite the property's age, it has been well-run and maintained by the Legere family, and is in great shape.
"The operation of the property will remain pretty much the same," Mr. Kinney said. There has historically been a full-time maintenance worker who lives in Colebrook and responds to emergencies 24/7, and Mr. Kinney noted that AHEAD has a big presence in Coös County with teams in the Berlin and Littleton offices who can also respond.
The New Hampshire Community Loan Fund, which has worked with AHEAD on a number of different projects, financed the purchase. "The sellers and loan fund were very interested in maintaining New Hampshire-based ownership, so we all worked really hard to put this together so we could maintain local presence and ownership," Mr. Claflin said. "Quality home care for seniors who want to retain independent living is few and far between in the North Country, and being able to sustain a property like this is important to us and our mission."
(Issue of February 19, 2020)
---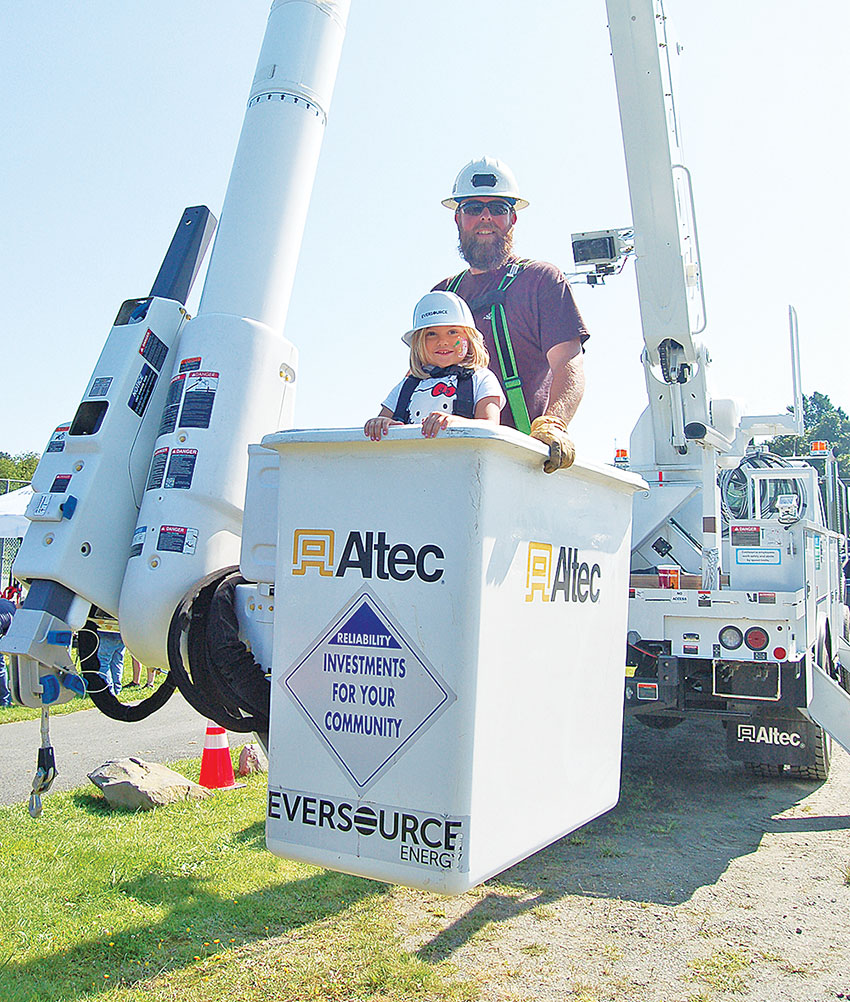 CONGRATULATING A CENTENARIAN

Jane Stevens, a holder of the Boston Post Cane for Canaan, was surrounded by family as she celebrated her 100th birthday last Wednesday, February 12 at the Coös County Nursing Hospital in West Stewartstown. In front with Jane are Christopher Driscoll (left) and Rob McComiskey Jr. (right). In back, from left to right, are Kathy McComiskey, Melanie Paquette, Gene Driscoll, Jennifer Driscoll, Dennis Fuller, Lou Chase, Kaye Pierson, Elizabeth Kingsbury, Alan Chase and Rob McComiskey Sr. (Alan Farnsworth photo)
---
Colebrook District Voters to Consider Teachers' Contract, C.A. Building
By Rob Maxwell
When Colebrook citizens gather for their annual school district meeting on Tuesday, March 3, they will consider a baseline budget of $6,729,599 excluding items proposed in separate warrant articles.
These include $59,754 for a new school bus (with $40,000 coming from an expendable fund), $85,000 to be added to the existing building fund, and a $77,472 increase to cover an agreement with the Colebrook Education Association for the 2020-21 fiscal year. If all warrant articles are approved the budget proposal for 2020-21 will total $6,951,825, which is $115,875 more than the current year.
Voters agreed to raise $276,975 last year for preparation of the elementary building on Dumont Street to house all grades and shutter the Academy building. This amount does not appear on this year's budget, which represents a significant decrease. Special education also shows a sizeable decrease of $46,333 due to changes in student placement. Proposed increases include $52,800 for psychological services, $40,232 for the office of the superintendent and $36,562 for the office of the principal.
According to SAU 7 business administrator Cheryl Covill, two major contributing factors helping to keep the budget nearly level with the current year's are a one-time restoration of $226,510 in state adequacy aid, and the absence of the $276,975 raised last year for building renovation. "The $276,975 and some other contributing factors will have an estimated $1.30 reduction on the tax rate," said Mrs. Covill.
The board expects a lively discussion on Article 3 of the warrant which asks, "Shall the School District vote to authorize the Colebrook School Board to convey the former Colebrook Academy building and establish conditions on its use and determine such terms and conditions as the school board deems are in the best interest of the District?"
A considerable portion of last year's meeting focused on this issue, with control of the building's possible disposition left to the board at that time. Since then, the building has remained vacant with ongoing upkeep for insurance coverage that includes water, heat and electricity. At the district budget hearing on Tuesday, February 4, selectmen Greg Placy asked the school board to keep his board informed of any disposition of the building that might affect its inclusion or exclusion from the tax rolls.
Colebrook's annual school district meeting is scheduled for 6 p.m. in the school cafeteria.
(Issue of February 19, 2020)
---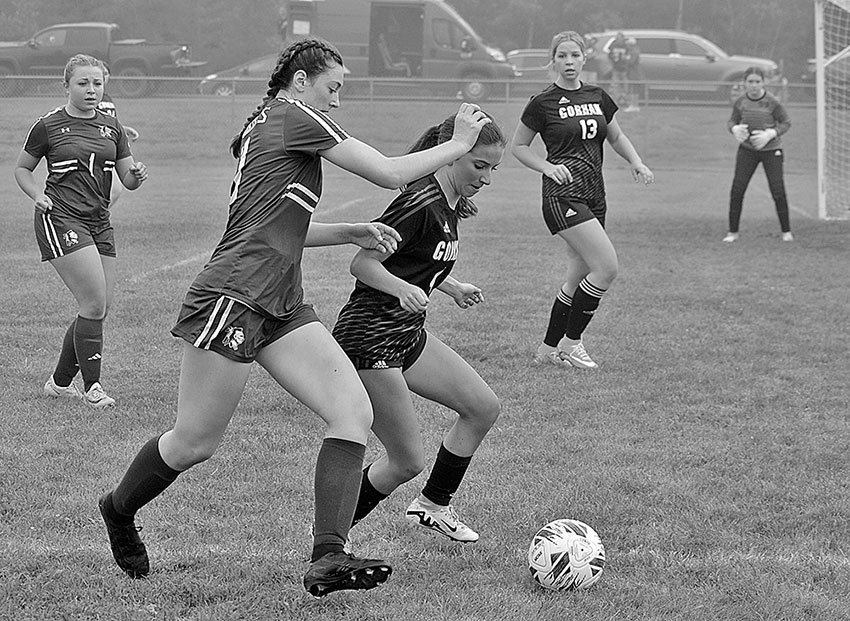 NENPA Hall of Fame Inductees Carol Young, John Harrigan and Julia Wells

---
New England Press Hall of Fame Inducts Colebrook's John Harrigan

Former News and Sentinel publisher and longtime columnist John Harrigan of Colebrook was inducted into the New England Newspaper Hall of Fame during the New England Newspaper and Press Association's annual convention in Boston on Friday, February 7.
Every year the association recognizes the most outstanding newspaper professionals from this six-state region whose talent, hard work and exceptional accomplishments provide inspiration to all New England journalists. Mr. Harrigan was present to accept the honor during the Hall of Fame dinner at the Boston Renaissance Waterfront Hotel.
John Dennis Harrigan has been an important part of New Hampshire journalism and newspapering, both daily and weekly, for more than a half century and counting. He is the quintessential newsman. He has done it all in various media, often appearing on public television and radio, but most of his world has revolved around newspapers.
He is probably best known for working full time for several years at the New Hampshire Sunday News, and he kept writing his column, "Woods, Water & Wildlife," even long after he left the paper's employ, continuing the column for a 37-year run, one of the longest-running columns in the state. As publisher of the Coös County Democrat, he founded the weekly direct-mail tabloid, the Northern Beacon.
He also purchased and ran a four-unit Goss press to produce his newspaper and The News and Sentinel, then published by his father, the late Judge Fred Harrigan. As editor and publisher of the Sentinel, he was a Pulitzer Prize finalist in recognition of his work following the tragedy of August, 1997 in Colebrook. He currently authors the weekly column "North Country Notebook," which appears in the Sentinel and in the Salmon Press newspapers statewide.
Also inducted into the Hall of Fame were Julia Wells of the Vineyard Gazette in Massachusetts, and Carol Young of the Providence Journal in Rhode Island.
(Issue of February 19, 2020)
---