GRANGE HONORS COMMUNITY SERVICE

The Mohawk Grange #217 in Colebrook presented its 2019 Community Service Award on Monday evening, April 15 to Cecil Hikel of Canaan, recognizing his many years of musical service to the area. He organized the North Country Community Band and has been an active member for 35 years, and can always be counted on to play "Taps" for local veterans events and military funerals. Cecil is at right with Grange Lecturer Haven Haynes Jr. before cutting the cake to celebrate the occasion. (Alan Farnsworth photo)
---
Two-Year Investigation Nets Seventeen Charged with Distribution of Drugs
By Jake Mardin
Seventeen individuals were charged with drug trafficking crimes as part of two-year joint investigation conducted by the U.S. Drug Enforcement Agency with assistance from local, state and federal authorities.
Eleven people were charged in federal court and six others were charged in Coos Superior Court following a sweep that took place last Tuesday. United States Attorney Scott W. Murray and New Hampshire Attorney General Gordon J. MacDonald announced last Wednesday that the following people have been charged in federal court:
Glenn Adjutant, 21, of Colebrook, Roxanne Adjutant, 48, of Stratford, Brooke Butler, 35, of Stratford, Peter Carney, 57, of Stewartstown, Dustin Grant, 34, of Colebrook, Brian Rancourt, 44, of Stewartstown and Eric Simpson, 39, of Stratford were all charged with distribution of Suboxone. Rachel Edgerton, 50, of Stewartstown and Korin Gendreau, 32, of Stewartstown, were both charged with distribution of oxycodone. Michael Haynes, 38, of Colebrook, was charged with distribution of methamphetamine, and Sylvia Lewis, 52, of Colebrook, was charged with distribution of hydromorphone.
In superior court, Crystal Harding, 36, of Colebrook, Cheryl Onduso, 33, of Columbia, and Tasha Smith, 31, of Colebrook, were all charged with sale of Suboxone. Erika Bodinski, 36, of Colebrook, was charged with sale of and conspiracy to sell Suboxone. Megan Adjutant, 23, of Stratford, was charged with sale of methadone, and Heather Roberson, 33, of Colebrook, was charged with the sale of Subutex. All complaints are felonies.
According to affidavits filed in court, confidential sources set up buys with the sellers, and the offenses were committed in Colebrook, Stratford, Pittsburg and Stewartstown between April of 2017 and February of 2019. The transactions involved the sale of methadone pills, Suboxone strips, Adderall pills, oxycodone pills, Dilaudid pills and Subutex pills.
A large law enforcement presence was visible in Colebrook last Tuesday, and after an arrest on Main Street, law enforcement set up at the N.H. Liquor & Wine Outlet south of town on Route 3. Several DEA agents could be seen entering and exiting North Country Medical and Wellness on Colby Street, but no charges have been filed related to that business.
Dr. John Fothergill, who also serves as a state representative, said he was in Concord that day and that the office is fully cooperating with the DEA's investigation. "They shut the office down," he said. He said he was told that there were about 15 agents there, and that a warrant was served to access patient records.
"They asked the receptionist to contact patients and let them know to reschedule," he said. Dr. Fothergill said that when the dust has settled, he would like to sit down and chat with people about what he thinks has been going on for the last few years.
Colebrook Police, N.H. State Police, U.S. Customs and Border Protection, Coos County Sheriff's Office and the N.H. Liquor Commission's Division of Enforcement & Licensing assisted the DEA. Assistant U.S. Attorneys Charles Rombeau and John Davis are prosecuting the federal case, and Assistant Attorneys General Danielle Sakowski and Jesse O'Neill are prosecuting the state cases.
The press release from the U.S. Attorney states that Suboxone is used to treat opioid dependency, but when it is not taken under a physician's supervision, it can lead to overdoses or death, including when mixed with other medications.
All defendants in the state cases appeared in Coos County Superior Court on April 9, and were released on personal recognizance bail pending arraignments on April 29. Defendants in the federal cases made an initial appearance at U.S. District Court in Concord last Wednesday. Mr. Grant and Mr. Haynes remain held, while court records did not indicate whether Glenn Adjutant and Roxanne Adjutant were released following hearings on Monday. All other federal defendants have been released.
Show cause hearings for all federal defendants are scheduled for May 13, and a hearing may not be necessary if the court grants a motion to extend or if indictments are returned prior to the hearing date.
(Issue of April 17, 2019)
---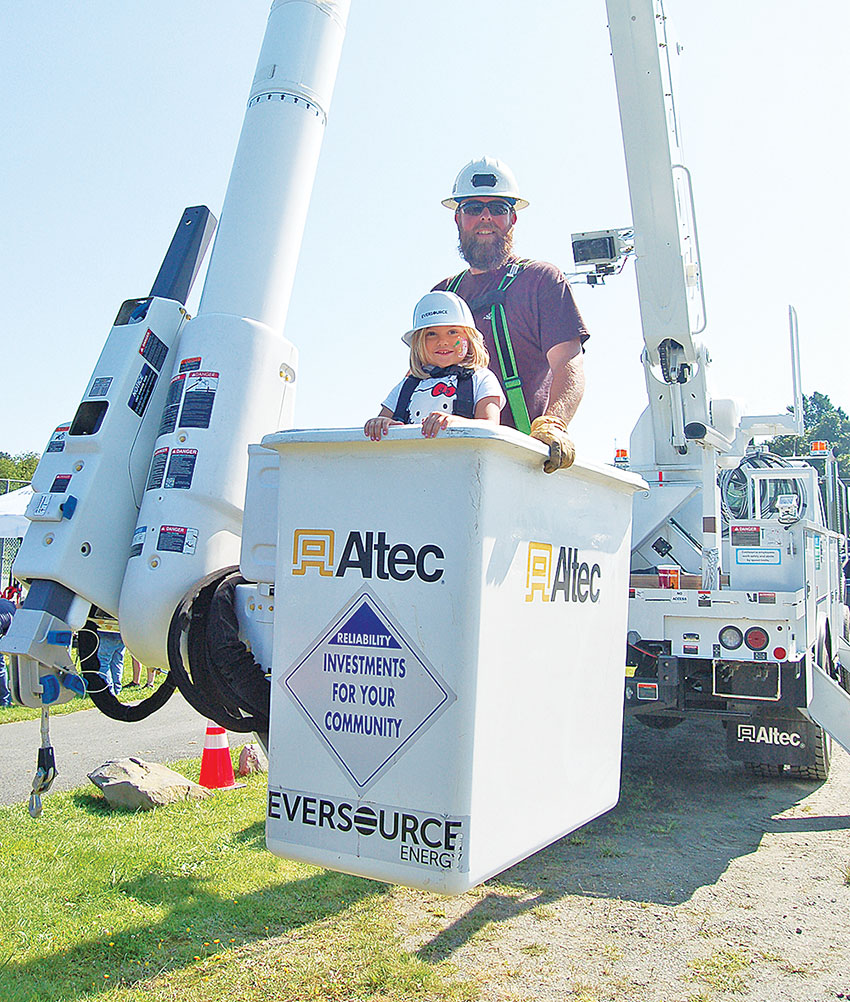 AUTHOR KATY FARBER VISITS CANAAN SCHOOLS

Katy Farber, author of Salamander Sky, Skyped with Canaan elementary students on April 4, and then made a personal visit on April 12. Students read the book and completed a project, then learned more about the spotted salamander, how to be a salamander defender by being aware of vernal pools, and how to help them cross roads safely during the spring. The author is pictured here with Nicole Jeralds (in the back) and her fifth grade class, who met their goal for showing school-wide expectations of "be safe, be kind, be responsible and be respectful," and decided to design and create a spotted salamander as their reward. From the left are Reagan Thibault, Dale Goodwin, Adam Fraley, Sienna Grondin, Rylee Phillips, Lily Tyler, Ms. Farber, Jessie Nadeau and Leah Thibault.
---
Timberland Group Announces Sale of Headwaters Forest In Early Stages
By Rob Maxwell
Connecticut Lakes Headwaters Working Forest owner Forestland Group has announced that a sale of the 146,500-acre property is in the early stages, and is due to be completed in the next several months. Forestland Group spokesman Matt Sampson announced the pending change in ownership at a meeting of the Headwaters Citizens' Committee held in Pittsburg on Saturday, April 13.
"Forestland is putting the property up for sale through a bidding process to be completed by June," Mr. Sampson told the gathering of state and local officials. "These things tend to take awhile and we don't anticipate the sale to be completed until the end of this year."
The Headwaters Tract is comprised of about 171,500 acres in Pittsburg, Clarksville and Stewartstown, with 25,000 acres owned by the State of New Hampshire and 146,500 acres held for the past ten years by the Forestland Group, which is a Timberland Investment Management Organization (TIMO).
Under the terms of an agreement negotiated among local and state officials, conservationists, snowmobile clubs and other concerned parties, a recreational easement was established in 2002 such that timber harvesting and a variety of public access activities on the property could co-exist to the benefit of all.
Mr. Sampson said the expected sale price of the property would not be made public at this time. "Relations between towns and Forestland will remain the same as the process proceeds," he said. "The easement on the property will continue to protect all involved."
(Issue of April 17, 2019)
---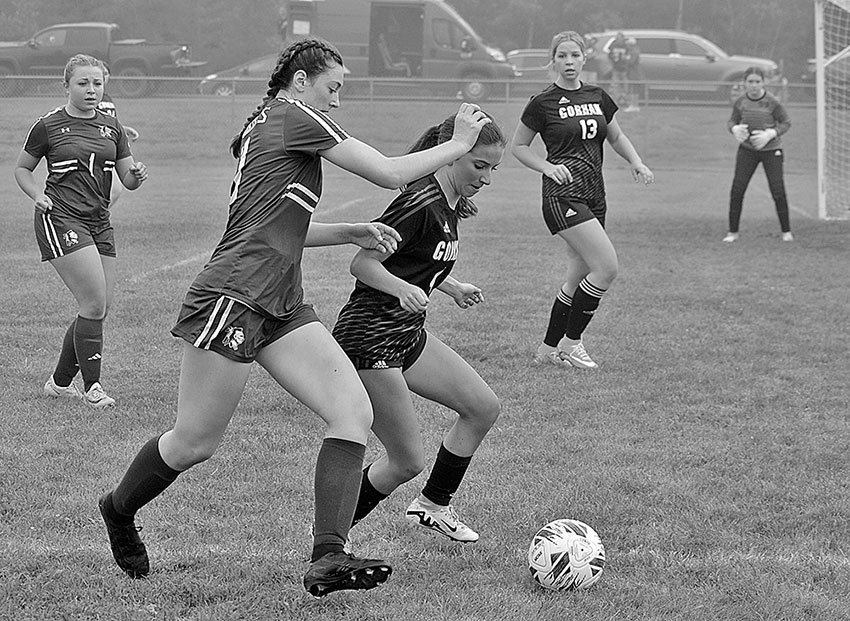 CONGRATULATING THEIR DAD

Adrien Thibeault (center) of Canaan turned 90 years old on Monday, April 15, and was the guest of honor at a birthday party held Saturday at the Northland Restaurant in Canaan. He is seen here with his six children, Reginald Thibeault, Odette Crawford and Carmen Burns at left, and Patricia Fondry, Sylvie Leonard and Jules Thibeault at right. (Alan Farnsworth photo)
---
Balsams Bond Legislation Passes Committee, Heads to Full Senate
By Jake Mardin
Last Tuesday, the Senate Commerce Committee voted 5-0 to recommend that House Bill 540 ought to pass, sending it to the full Senate for a vote.
House Bill 540 would allow a county to create a tax assessment district in an unincorporated place and issue bonds for revitalization projects. The Balsams Resort sits in the unincorporated place of Dixville, and passage of the bill would enable Coos County to issue a $28 million bond that developers say is a crucial component of the project. Bonds must be issued via a government entity, and unincorporated municipalities may not issue bonds under the current law, unlike incorporated towns and cities.
The bill states that "under no circumstances shall the county or the unincorporated place, as issuer of a bond under this section, have any obligation of any kind to repay any of the principal or interest of the bond."
The bill passed the House of Representatives last month by a vote of 287-60, and is scheduled to be heard by the full N.H. Senate on Thursday.
(Issue of April 17, 2019)
---